The 1 Hour ATV Guided Tour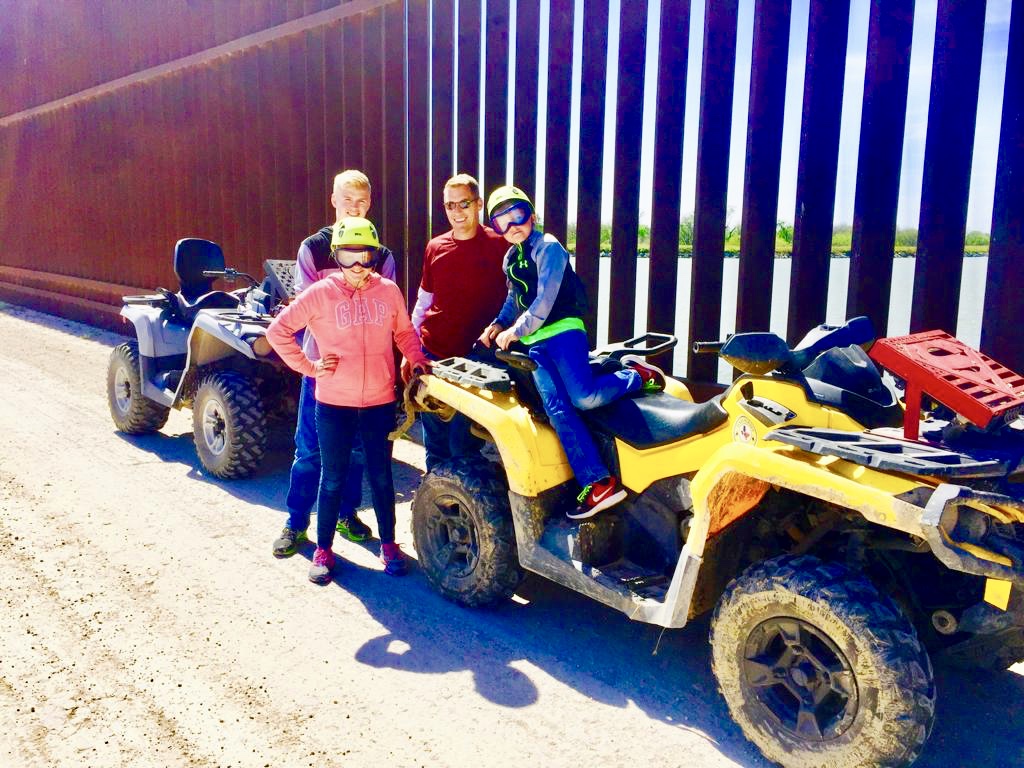 One of our most popular and successful off roading tours is the one-hour ATV guided tour. When we started doing the tours back in 2015 the idea was to facilitate an experience that people normally wouldn't get when visiting the Rio Grande Valley (El Valle de Rio Grande). The one hour ATV tour begins at our location in Progreso Lakes (1001 Industrial Dr) and we go south towards the Rio Grande River. We ride for a few miles and you will find yourself on the edge of the river. To your right you will see the 20 foot border fence built by George W. Bush in 2006 and to your left you will see carrizo cane adorn the edge of the river along with local trees and vegetation.
Your tour will take you into parts of Texas that are isolated from everyday traffic and its a very unique experience. While you ride and operate an ATV you will find yourself traversing trough terrain made specifically for the type of ATV you are operating. You enter a trail that is draped by tall trees, as you slowly creep through the terrain, you hear the rumble of the motor, as you push into unfamiliar territory. Your heart is racing, you find yourself in a wooded area, with Mexico just a stone throw away. You keep pressing on, moving forward, keeping up with your guide. The grass is tall, you hear birds and the local wildlife, you ride for what seems a very long time, you go down a steep embankment, what feels like pushing the limits of the ATV you are riding. You come to a clearing and you see water, and its breath taking and mesmerizing. You want to stop and take pictures but you cant, because you came here to ride. Your guide is moving along, forward, deeper and deeper into trails that seem to bend and wind in a maze of trees. Finally, after riding for what seemed like an eternity, you come out to open country. You look up and you see the border fence at a distance, you start to feel a sense of calm and relaxation, now that you are out of the woods.
We ride for a few more miles and come to a stop where we can take pictures and talk about the experience. Once we dust off, we continue towards the end of the tour, we ride at a faster pace (safely), covering more miles. As we ride along the dusty trails you can not but help to notice a sense of freedom and relaxation as you enjoy an experience that will last a lifetime.
Looking for things to do in the RGV? Looking for things to do in South Texas? Looking for things to do in the Valley? How ever you ask Google, make sure you come and see us for an unforgettable experience.